Amazon Kindle Fire Multi Angle 360 Stand Up Case
Features a unique design with a 360 swivel that allows the Amazon Kindle Fire to rotate in portrait or landscape position while in the case.
Protection from every angle with this fully encased design. Landscape and portrait, both with two viewing angles to maximize comfort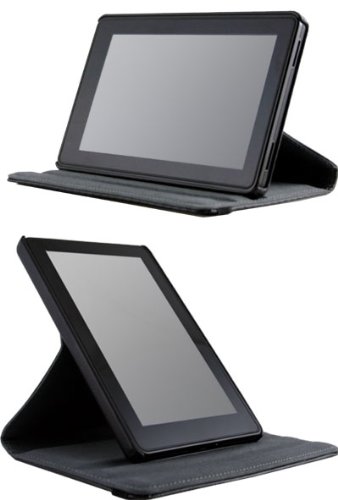 Unique rotating case design revolutionizing the "tired, old" tablet case. ABS snap inner case with 360 degree rotating function; Snap-n-Roll Design-Detachable case easily snaps into mount. Elastic band holds your device closed securely while on the go.