Sony Rechargeable Bluetooth Wireless Speaker
The small & compact design makes it easy to bring along wherever you go. Enjoy music with pure sound wherever you are, without entangled cords or a complicated setup. When you meet your friends or enjoy an outdoor picnic, share your favorite music with the people around you. The setup is easy, just connect your compatible Bluetooth Device or mobile phone wirelessly (done in an instant) & you're ready to share the songs you have stored in your phone enjoying your favorite playlists with true crystal clear sound.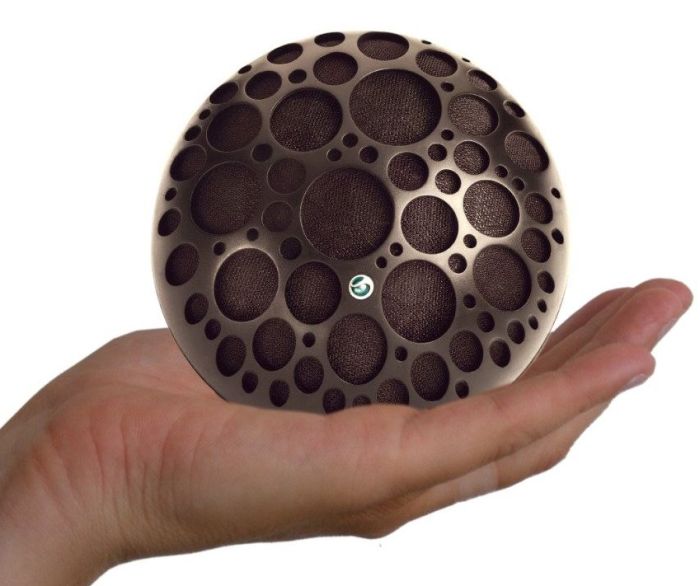 The built-in battery offers up to five hours of playtime before you need to recharge it, which is easily done with the included charger. Not only the sound of the music will make people turn their heads, the unique spherical funky design makes it stand out & the black finish matches perfectly to most Portable Bluetooth Devices making this a worthy accessory for your compatible music mobile phone.
A soft cloth carrying travel bag protects the music sphere during transport without the risk of scratching it. Attach your stereo system, audio setup or computer through the 3.5mm line-in jack. This portable Bluetooth wireless speaker lets you easily share music from your compatible phone with friends, wherever you are.