London Duo Rechargeable Mini-Speaker Set
The PS4003 is the ultimate portable Hi-Fi system. Built-in dual amplifiers and precision engineered drivers generate unimaginable volume and sound clarity. Ultra sleek and lightweight design combined with magnetic joining bases take portability to a new level.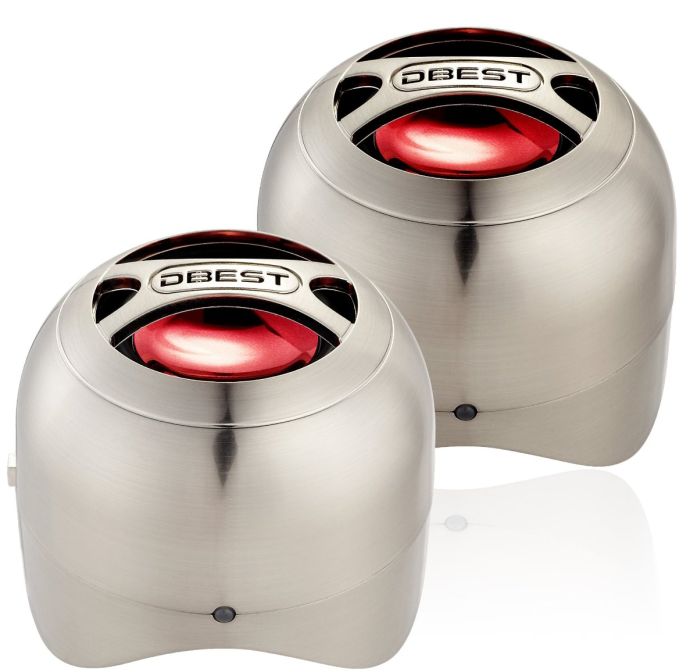 And, unlike other speakers, the PS4003's high capacity lithium polymer batteries provide up to 48 hours of continuous play on a single charge. Powerful enough to fill any room with your favorite tunes at home, office or on the go, these speakers are perfect for any audio device including your phone, laptop, iPod, games console and more.