Train Window Smartphone Stand
Watch the scenery pass by as your smartphone rests comfortably on the stand!
Choose from one of three recreations of real Japanese trains.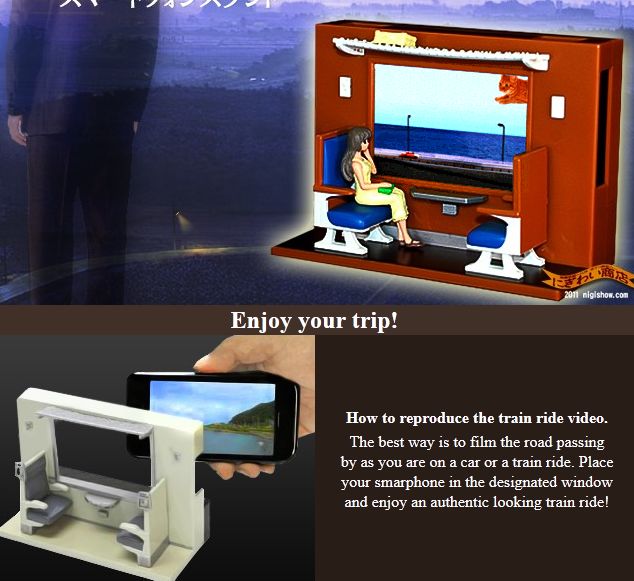 Each train is painted in detail on the back, and it comes with the female petite figure who is enjoying the view. You can also charge your phone while it is on the stand!