Star Wars: The Old Republic Gaming Headset
Hear the ambient noises of an alien world, the chaotic explosions in battle on Alderaan, or the iconic buzz of a lightsaber powering up behind you, thanks to the positional Dolby 7.1 surround sound power of the Star Wars: The Old Republic Gaming Headset by Razer.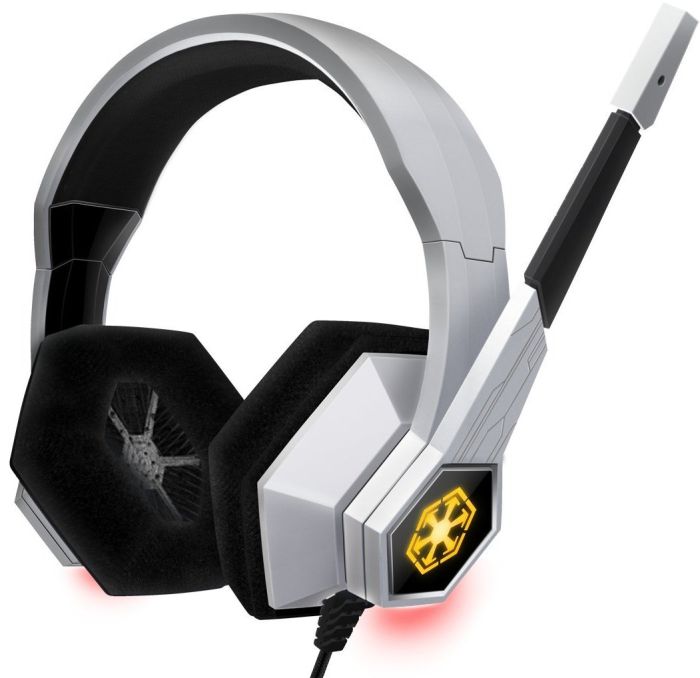 Get clear, precise three-dimensional audio for the tactical advantage, preventing backstabs and pinpointing hotspots of action all around you. Included gold-backlit faction emblems of the Sith Empire and Galactic Republic can be fitted into the sides of the headset's ear cups, and interchanged according to the faction you choose.
Then get a unique look on your headset with the customizable multi-color lighting system – a dazzling variety of colors that glow on the underside of the headset like the aura of a Sith or Jedi Master ready for battle.