SpaceX Falcon 9 and Dragon Flying Model Rocket Kit
The Falcon 9 rocket delivered the Dragon spacecraft to orbit where it circled the Earth at speeds greater than 7,600 meters per second (17,000 miles per hour). After nearly two orbits, Dragon fired its thrusters to begin reentry and splashed down in the Pacific Ocean 3 hours, 19 minutes and 52 seconds after liftoff.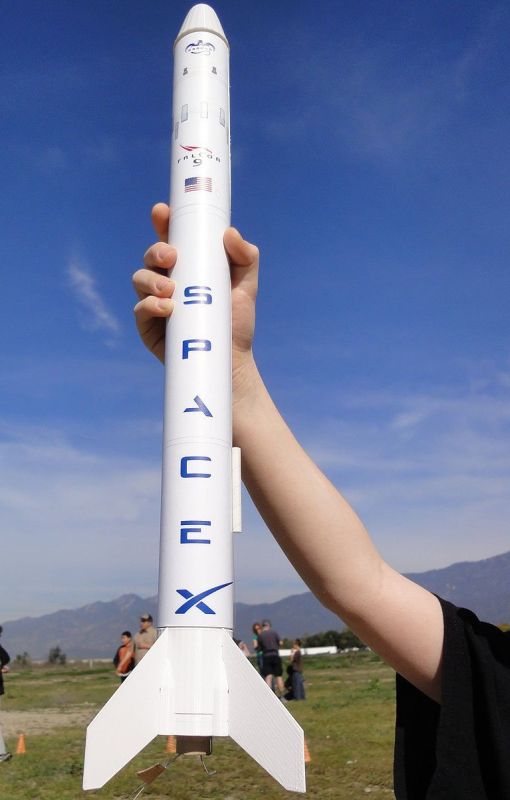 Now you can build and fly your own 1:88 scale model of SpaceX's Falcon 9 rocket with the Dragon spacecraft. With molded nose and tail, and full color stickers for body and nose, the impressive finished model stands a big 58 cm (22.8 in) tall.