Fotorama No Way Skill And Action Game
o Way is a game which includes 4 different categories of dares and challenges. Players must complete the task or they will have to face the wrath of the inflatable mallet. No Way includes 81 extreme challenge cards, game board, inflatable mallet and a metal ball. You are a normal person until you play no way. Accept your challenge or face the mallet. Experience a new flavor of fun with Fotorama's exciting line of toys.
A daily dose of vitamin powered fun is the best way to start your day. Fotorama pledge to provide you with only the freshest, funniest and most exciting products to share with your family and friends.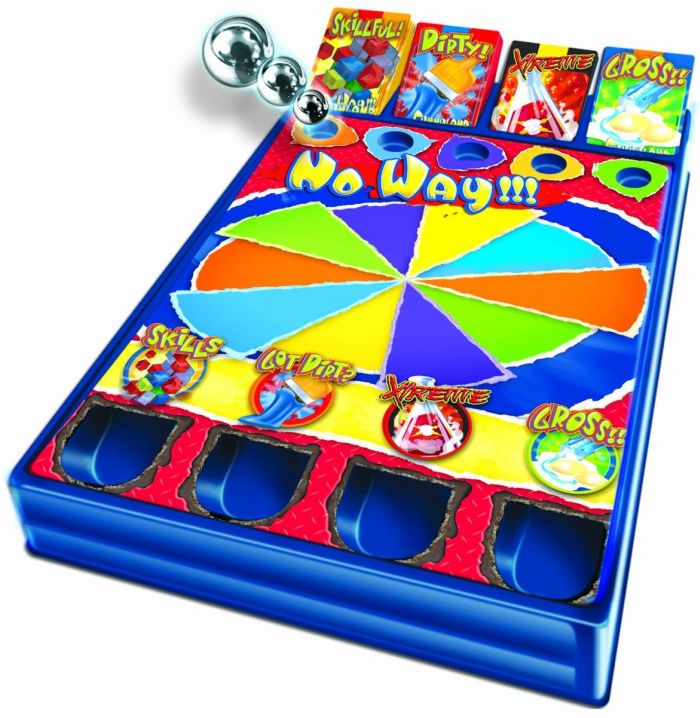 We create our products for those who are tired of the same old games and toys they've seen over and over again and need some excitement in their lives. If you are reading this your are sure to find our games and toys will help you experience fun and joy in totally new and unexpected ways.