The Hannspree 10″ MLB Champions Leather Baseball LCD TV is the perfect gift for the big baseball fan in your life. This portable LCD TV is a round, baseball-shaped cabinet with real ball leather, red hand stitching and the official Major League Baseball logo. $189.00
The 10″ flat-screen LCD TV delivers brilliant, accurate color and reproduction and exceptional clarity and contrast. An 800 x 600 resolution, 450:1 contrast ratio and 350 cdm2 brightness deliver all the subtle details.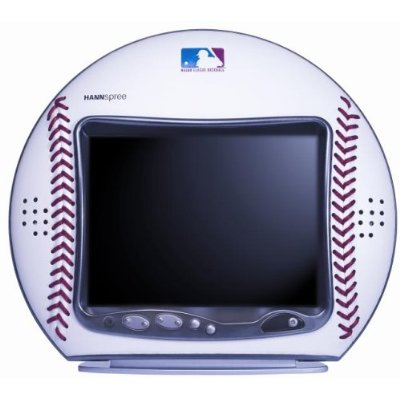 Built-in stereo speakers and 4-in-1 video input (for S-Video and RCA) let you hook up a VCR or DVD player quickly and easily.