Very cheap 7″ Android Tablet
This Android tablet has a 7″ LCD screen, full function keyboard, WiFi, video playback, Google Android 2.2 or 2.3 O/S, rechargeable Battery, USB Port, TF-Card slot, 3.5mm Headphone socket, built in Microphone, Stereo loud speakers, Google Browser, support for video file playback, as well as Audio and picture formats. Super light weight and the ideal size for portability and usability. Inside the box is everything you will need to be fully up and mobile with your deluxe customizable unlocked Internet Tablet PC.
This tablet has just as many features as the some other well known tablet PCs but in a slim, compact casing which is also around half the weight of all other well known tablet PCs. Internet connectivity is achieved via the 802.11b/g built-in WiFi,and APN management app for external 3G WCDMA dongle connection.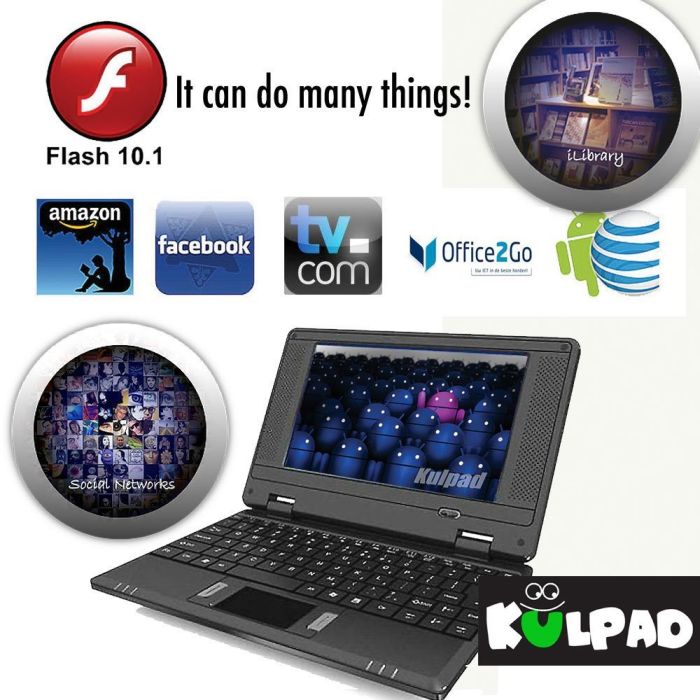 Processor: VIA MW8650 Frequency: 800Mhz OS: Google Android 2.2 or 2.3 Memory RAM: 256MB Flash Memory: 2GB 32GB Expandable WiFi: 802.11 b / g 3G Function: Support external 3g USB modem Speaker: Built-in Speaker 8/1W
Reset hole: Hidden Buttons: Top of the key: Power Key Full Keyboard Display Resolution: WVGA 800 x 480 Pixel Size: 7 inch TFT 16:9 USB Ports Sound effect: In focus Audio Built-in stereo speaker Built-in Microphone.