iTwin Gray Plug'n'Play Remote File Access USB Device
iTwin reinvents the traditional USB drive by providing simple and secure on-the-go access to all one's files. Unlike USB drives and other portable storage, which have space limitations and privacy risks, iTwin's award-winning product comprises two identical halves that need only be plugged into two computers for them to be instantly connected over the Internet and secured by hardware-based, AES-256 encryption.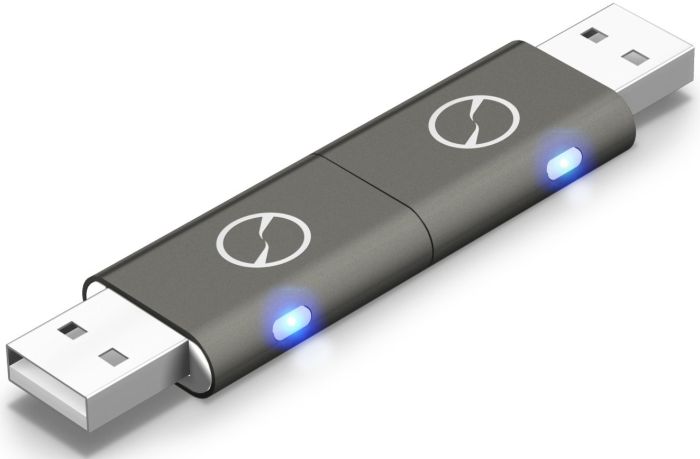 If you lose one half of iTwin, you can remotely disable that half, thus keeping your data secure. Your data resides safely on your computer.
iTwin works with Microsoft Windows XP, Microsoft Windows Vista, Microsoft Windows 7, both 32-bit and 64-bit versions. It uses the familiar Windows Explorer, with drag'n'drop functionality. There's nothing to learn and nothing to configure.