Risk Racing Light Mine Magnetic LED Flashlight
Based on the hugely successful original, the Magnetic Light Mine, Risk Racing created a bigger, brighter, and more powerful version called the Light Mine Professional. About the size of a baseball with the same underwater naval mine appearance, the new Light Mine Professional is 8 times brighter, lasts 4 times longer, and includes a signal beacon, and red night vision light.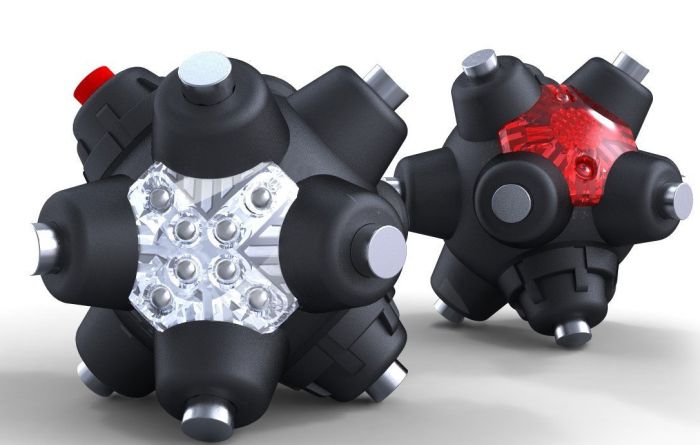 The functionally designed protruding posts can be used as tripods or quad-pods creating a 360 degree freestanding light. Eleven powerful neodymium (rare earth) magnets are located the end of each post allowing the user to attach and aim the light accurately and securely in any direction. Powerful Lumen Tech LEDs are used in the front white lens (8 LEDs) and back red lens (4 LEDs). The Light Mine Professional has four electronic light functions; low power spot, high output flood, red night vision, and a high visibility hazard light.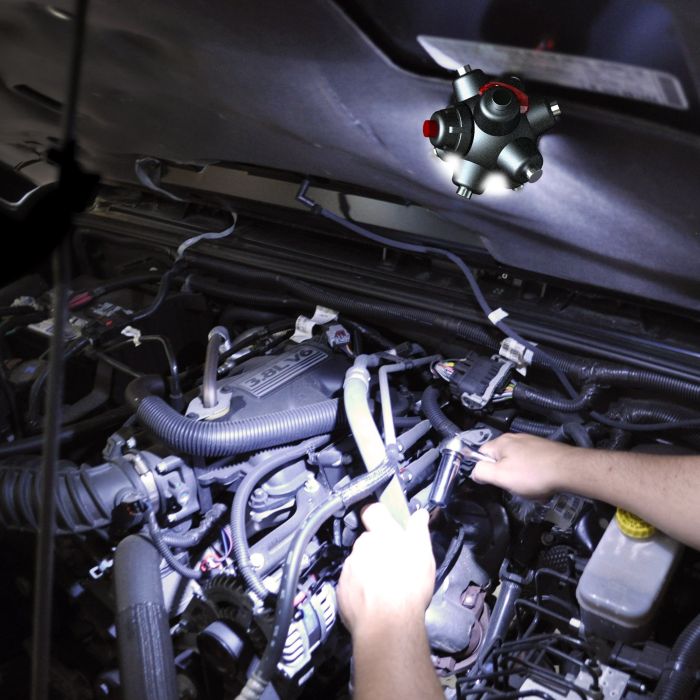 Buy from Amazon US
Buy from Amazon UK