iPhone/iPad/iPod Touch Controlled High Speed RC Stunt Car
This RC car is a model of the standard open-wheel car and can run more than 7 kilometers per hour.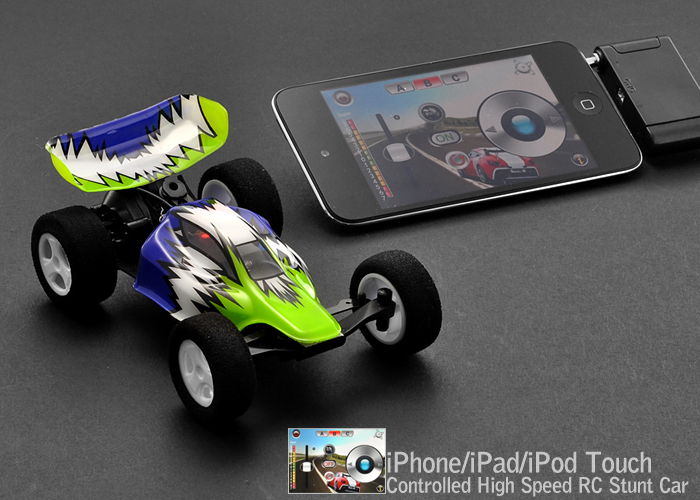 Driving the RC stunt car is easy and fun. Simply download the FREE controller App from the App Store and plug in the transmitter. The App features a band selection (A/B/C) which makes it possible to have 3 cars racing in the same area. You can use the app to perform a variety of movement, including left/right rotation, forward/back, or even jumping (with a springboard).