Capture the essence of the holiday spirit in this durable and attractive cake pan. Make every christmas special with the Holiday Tree Bundt pan. The intricate detail complete with ornaments and toy train will charm children and adults alike.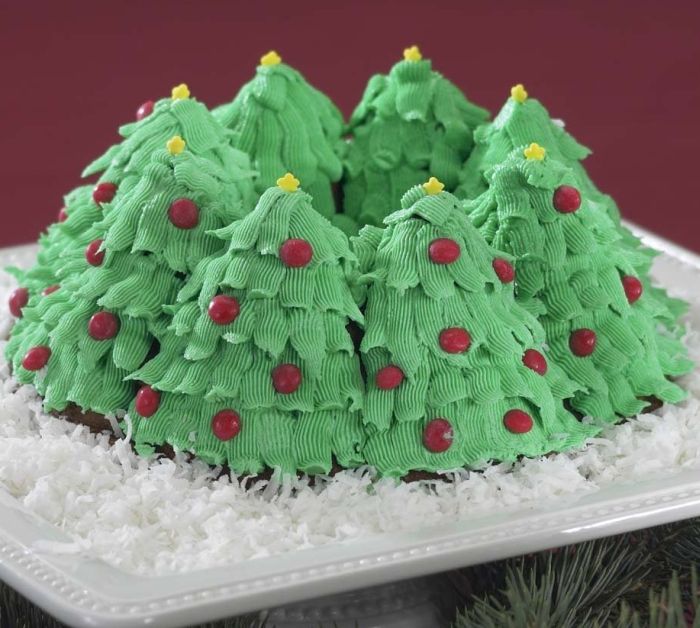 Create impressive cakes with the greatest of ease in this fancy Bundt tube pan which produces a beautiful cake covered with pine trees. Cakes baked in this pan look beautiful with a dusting of powdered sugar to emulate a newfallen snow, creating a winter wonderland scene. Use for a variety of holiday cakes, breads, entrees, salads, and frozen desserts.
Heavy cast aluminum bakeware provides superior baking performance. Baked goods rise evenly, cook more uniformly, and have delicious golden crusts because of the excellent conduction of this heavy walled pan.
Cast bakeware also produces better shapes and finer details than ordinary pans. The special, heat reflective exterior and premium non-stick surface assures uniform browning and easy release and cleanup every time. 10 cup capacity.