It's a rotating disk equipped with 9 different lenses for your iPhone!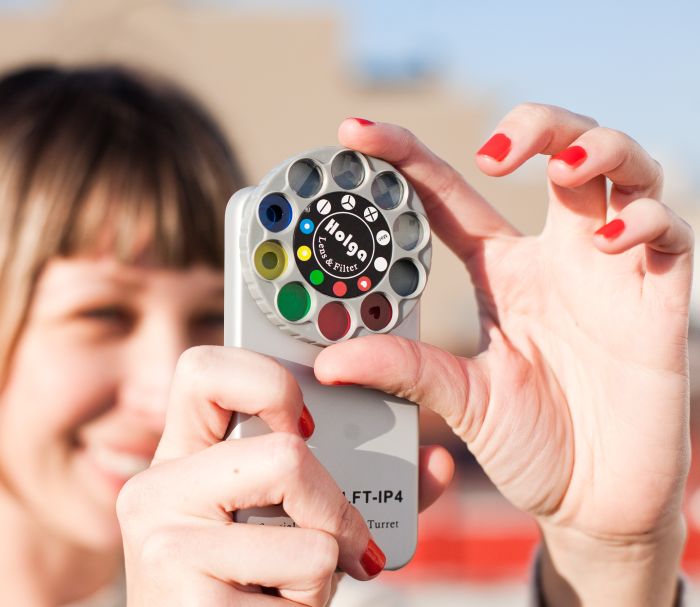 Just fit the case that it comes on over the back of your phone, and you're set for hours of phoneography fun.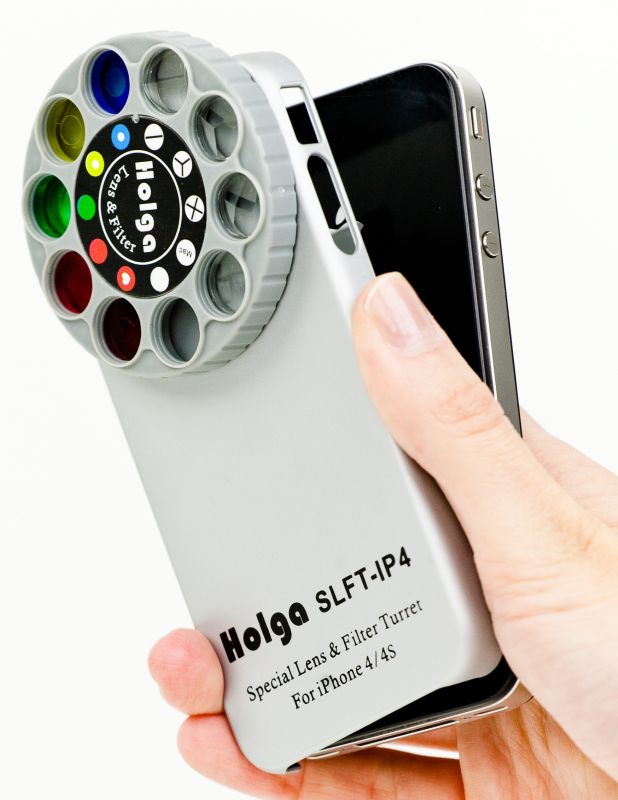 It's like having 9 toy cameras all in one: lenses for dreamy vignettes, vibrant red and green color lenses, multi-image lenses for Spidey-vision (double, triple, and quadruple images), a macro lens for beautiful close-up detail and red, yellow, and blue filters with clear centers for framing your subjects!