Portable USB Interactive Whiteboard
Portable USB Interactive Whiteboard: turn the wall into your computer's touchscreen immediately and make presentations easier and fun!$149.92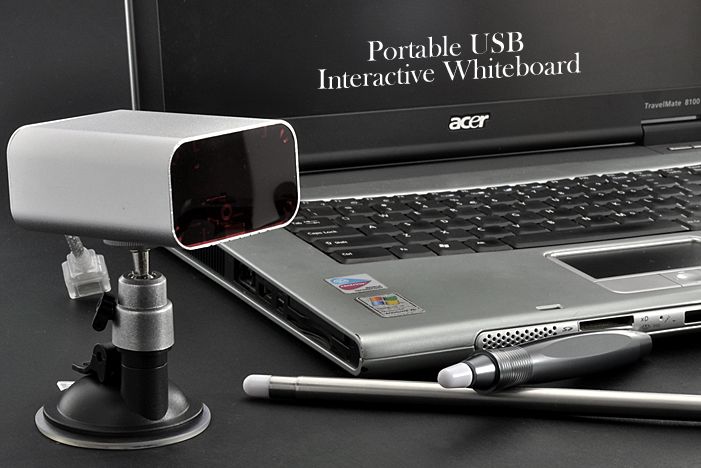 Used together with any type of projector, this Portable USB Interactive Whiteboard connects to your computer through USB and captures the IR pen movement on the projected image through its IR sensor.
It enables you to draw, circle, or highlight on your presentation using an IR-enabled pen. Finally you can move around freely without being chained to your computer and impress your audience with your presentation!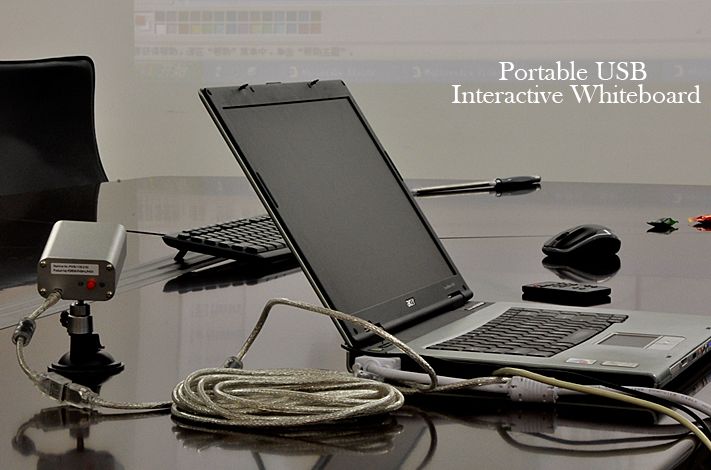 Open the installed software and then follow the instructions shown on the screen to calibrate. The installation and calibration can be done within two minutes. Once you are finished, the projected image on the wall will turn into your computer's touchscreen!