Lumie Bodyclock Active 250
Bodyclock Active is an alarm clock that wakes you naturally, with a sunrise that gradually brightens over 15, 20, 30, 45, 60 or 90 minutes; choose the one that suits you; The light is a signal for your body to ease off production of sleep hormones (e.g. melatonin) and increase levels of those that help you get up and go; At the end of the day, there's a 15, 20, 30, 45, 60 or 90 minute sunset to help you to naturally unwind ready for bed.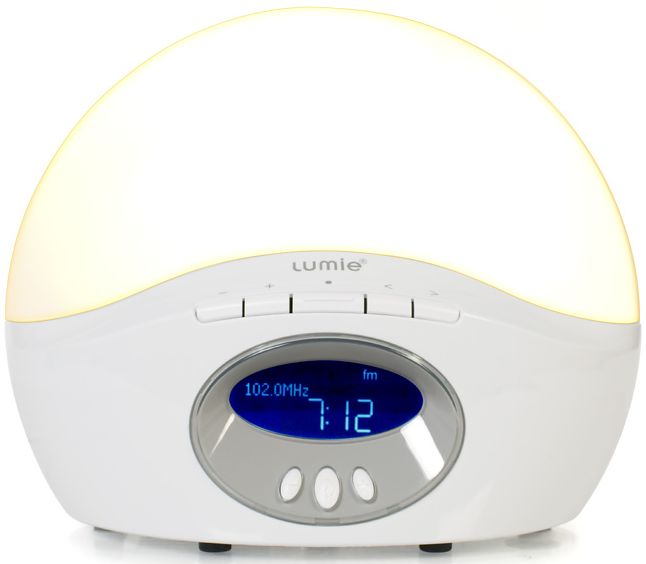 Bodyclock Active has a radio with digital tuning plus several other audio features to help you start your day feeling brighter or help you relax naturally before sleep; Enhance your Bodyclock Active sunrise with a dawn chorus or a rooster wake-up call. Or, if you have trouble nodding off, there are 'white noise' and wave sounds to help lull you to sleep; As well as providing you with dimmable bedside lighting, Bodyclock Active has a nightlight feature and a security option that turns the light on while you're away.