Soladec Hybrid Solar Power Charger, compatible
ith the ability to charge over 3500 different electronic devices with nothing but sunlight, the Soladec Hybrid Solar Powered Charger by MiseMet is designed to provide practical clean solar energy right out of the box, and to promote the use of renewable power sources in the everyday home. Perfect for frequent travelers, outdoor enthusiasts, or for emergency situations, the Soladec is a versatile all-in-one device that can be used anywhere using only sunlight.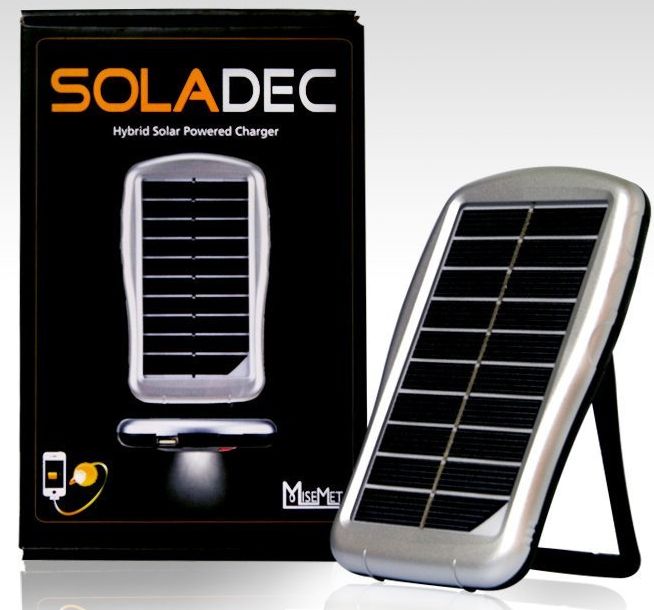 The Soladec features some of the most technologically advanced components available today, including the latest generation monocrystalline photovoltaic 1.65W solar cell with tempered low-iron glass used to maximize light transmission, an integrated High-Flux 170 lumen LED lamp, and a 4000mA Lithium Polymer battery.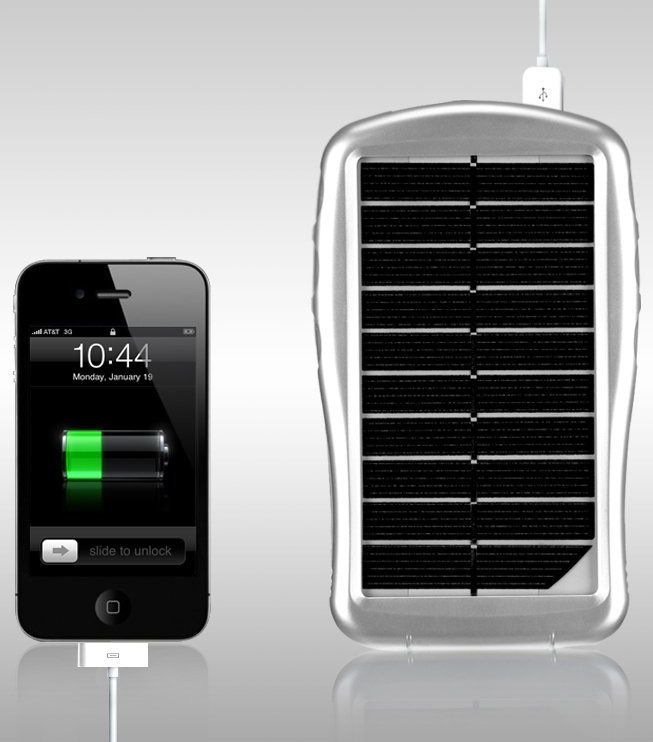 Combined with an intelligent charging system, the Soladec can charge most GPS navigators, Smartphones, MP3 players, e-book readers, Bluetooth devices, or most electronic devices compatible with USB, including Apple iPhone4/4s/iPod/ipad, Amazon Kindle, Blackberry, HTC, Samsung, Motorola, or Droid phones.