Smart Lab Glow-In-The-Dark Lab
It's Glow Time. Put this glow-boratory to the test with 20 experiments that will help you answer questions like, what makes a glowing ball bounce and, what does fake snow have in common with spaghetti? View the experiments with a hand-held black light, build your own lava lamp, and create glowing alien blood.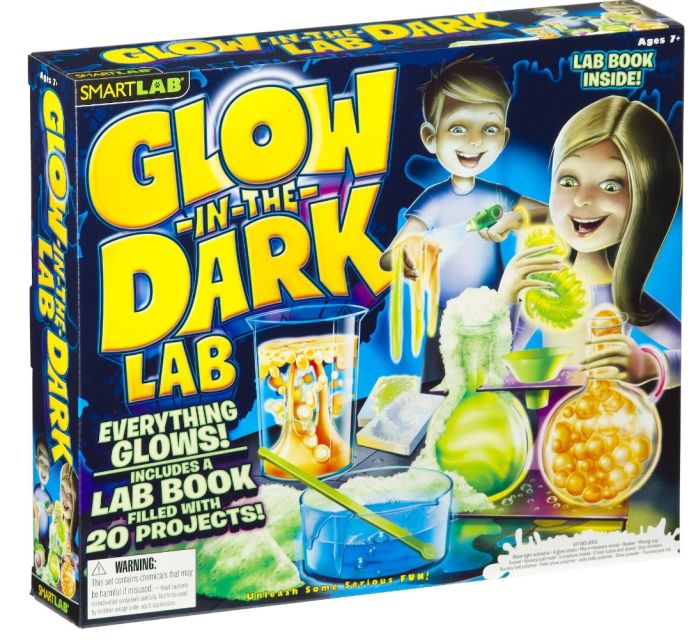 Test out projects that teach about these 9 principles of science: fluorescence, phosphorescence, chemiluminescence, bioluminescence, polymers, non-Newtonian fluids, carbon dioxide reactions, crystal formation, and nucleation.
This kit includes: a handheld black-light activator, 4 glow sticks, mix-n-measure scoop, fluorescent ink, beaker, mixing cup, 3 creature molds, 2 test tubes and stand, funnel, bouncy ball mold, glow-in-the-dark powder, bouncy ball polymer, jelly balls polymer, fake snow polymer, star stickers, and a 24-page Lab Book.