Healthy Steps Salad Dressing Portion Control Bottle Set
Open dressing lid and pour one serving of salad dressing. Remove dressing lid when bottle is empty, wash before reuse. Top rack dishwasher safe Benefits of Portion Control Dressing Lid Delivers a 2 TBSP serving of salad dressing, acts as teaching device to learn proper portion size Calorie restriction is an effective weight management tool Create your own healthier salad dressings – pour the perfect serving size!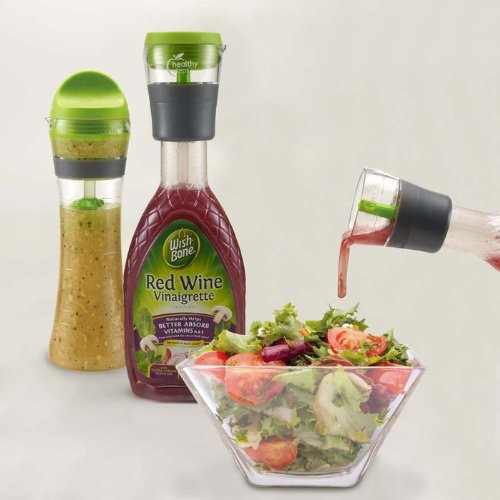 The Healthy Steps Portion Control Dressing Cruet provides a stylish solution to the age-old problem of pouring too much salad dressing. The cruet comes with 3 recipes embossed on the bottle, plus a 4th healthy salad dressing option inside. Homemade salad dressings can be much healthier than store-bought dressings, with less calories, saturated fat and sodium.