AppSpeed iOS Controlled Truck
Dexim's AppSpeed Monster Truck is the ultimate in-app controlled accessories for iPhone, iPod Touch and iPad. The Gyro Controlled RC Monster Truck is controlled by a 2.4GHz RF transmitter with a range up to 50-feet, supported by a free App from iTunes.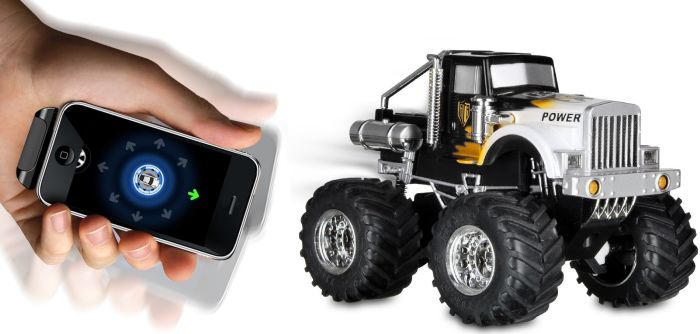 Control the truck via touch screen controls or move your iOS device and use the Gyro Controlled sensors for a real thrill. Features include three preset moves (Spin, Zig Zag and Dance to Music) and 2-player control.