7 Mount Stand for Iphone 4S
iShot Mounts 2in1
The most versatile tripod mount ever invented for the iPhone 4. iShot Mounts have three primary functions: 1. Mounting your device on a tripod 2. Mounting your device in your vehicle 3. Providing a stand for various viewing angles. All-in-one apparatus!
Universal Windshield with Dashboard and Vent Mount.
Fits large-sized smartphones; mega-grip windshield, dash & air vent mount; side grip arms close to 2.25″ & open to 3.4″; 360° swivel; patented side-grip technology; installs easily without tools; includes 3 high-quality pedestal mount options
Belkin iPod/iPhone Window Mount
Suction-cup mount attaches to any window or smooth surface; Adjustable cradle securely holds many iPhone/iPod models; Adjustable gooseneck lets you freely position your device.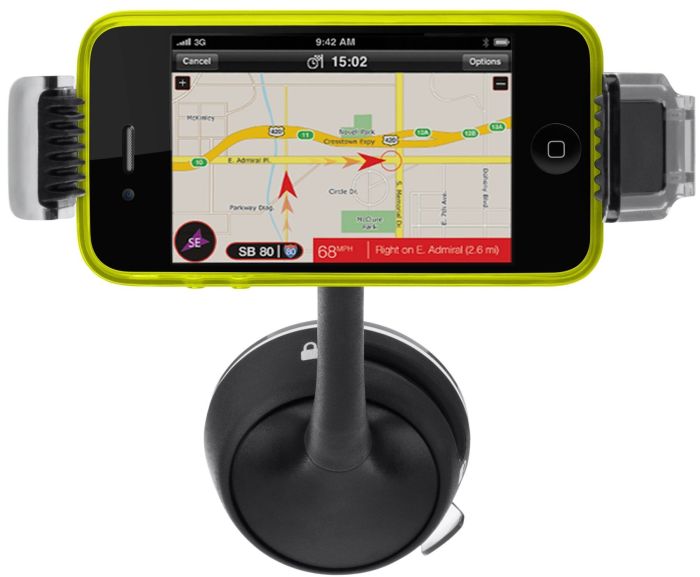 Clingo Universal Hands-Free Car Mount
Hands-Free. Safe driving. Truthfully, the safest place for your phone when you're in the car is in the glove box, turned off. That's where the Clingo Universal Hands-Free Mount comes in. Clingo keeps it in view. With windshield or dashboard mounting options, the Hands-Free Mount allows you to keep your phone where you can glance at it if you need to, without taking your attention from the road.
Kensington SoundWave Sound Amplifying Car Mount
Car Mount amplifies sound while charging your iPhone or ipod; Charger has 1 Amp to charge your iPhone or iPod, including iPhone 4; Cradle securely holds your iPhone 4 even when in a case; Flexible arms let you insert and remove your iPhone 4 with one hand.
Car Lighter Powered Mount and Cradle.
The powered base is equipped with a USB port and a traditional DC power outlet with a maximum output current of 3A. Use the same cable that is used to connect your device to your computer or use a car charger. The cradle opens with a push of a button to a range of 1.25 to 4 inches. This is wide enough to hold virtually any device.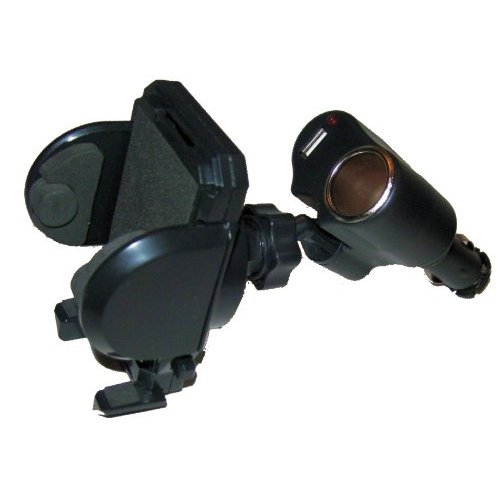 Mountek's nGroove CD Slot Mount.
Firmly mounts cell phones, satellite radios, GPS units, MP3 players and more; Inserts into front loading CD player slot, where device controls are easily accessible by the driver; Requires NO suction cups,NO clips, NO screws, NO adhesives or glue.