iPad Case with Built-In Rechargeable Stereo Speakers
The iDM69B is an innovative stereo speaker system built into a durable case/stand that offers great sound and protects your iPad. The flat NXT stereo speakers provide great sound that's perfect for your music, games, videos or apps.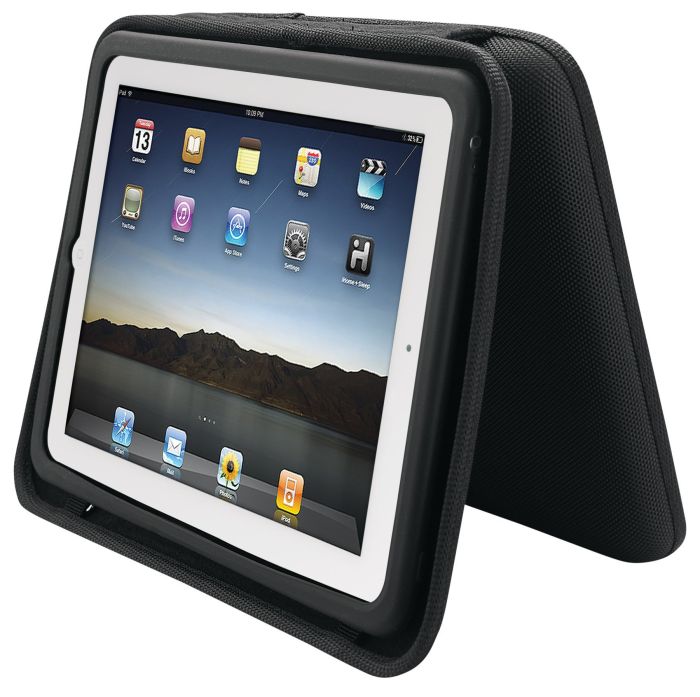 The case can be configured as a stand for easy typing or watching movies, etc., The built-in lithium-ion battery is rechargeable via the included USB cable, so you can enjoy music on the go without worrying about batteries. Ideal for travel, home or office.