Wusthof Classic 26-Piece Block Knife Set
Tough polypropylene handles with full, visible tangs and the traditional three rivets distinguish Classic knives from Wüsthof's other cutlery lines. Otherwise Classic knives are identical to other Wüsthof knives, embodying all the virtues that have earned the German manufacturer world renown.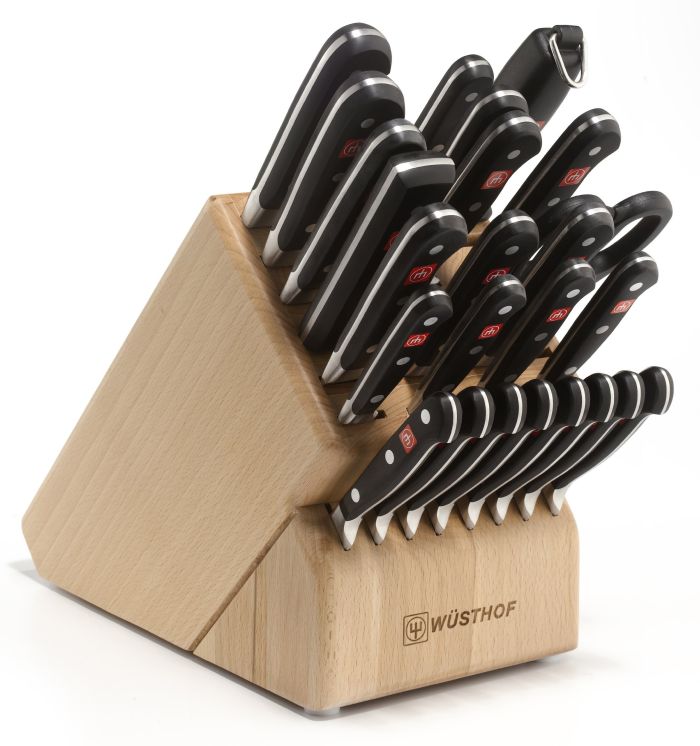 The principal parts of a Wüsthof knife–blade, bolster, and tang–are forged from a single piece of high-carbon stainless steel, and the blade is precisely tapered from bolster to tip and from back to hand-honed edge. The blades and beautifully formed bolsters are not as thick as on some knives.