Smart Lab Wallscapes Flower Garden
Wallscapes grow from a child's imagination. Kids can turn their bedroom walls into a beautiful garden using the kit's ready-to-assemble flower makers and petals for five different 3D wildflowers, ranging in size and almost reaching one foot in diameter.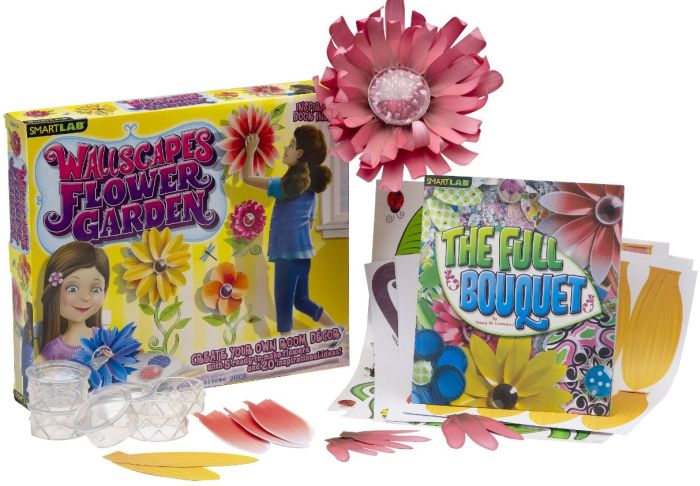 Plus, there are plenty of opportunities to get creative with petal templates and wall stickers of vines, leaves, and bugs.The book included encourages readers to create unique flowers with five inspirational bouquets.
It also provides guidance on how to create the best display on a wall.This kit includes: five flower makers with built-in hanger, precut paper flower petals for five different flowers, sunflower, poppy, cornflower, chrysanthemum, daisy, 2 sheets of wall stickers, vines, leaves bugs, double-stick tape, 16-page inspirational book, and an instruction sheet.