Educational Insights Talking Electron Microscope
View more than 180 amazing, up-close images with the Talking Electron Microscope.
Zoom in and out and hear 5 fun facts about each image in Learning Mode—then switch to Quiz Mode and test your knowledge. Images include the human body, viruses and bacteria, plants, animals and other "stuff."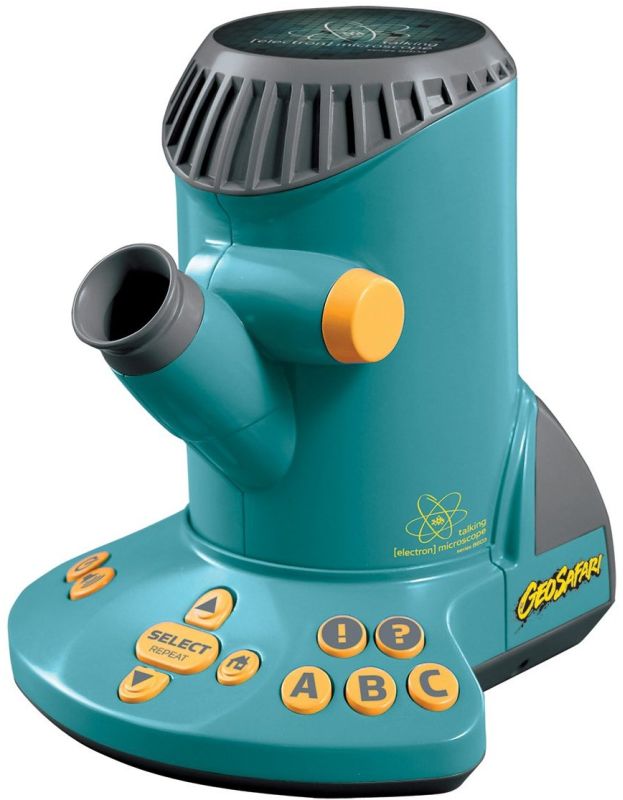 Grades 3+/Ages 8+. 60 amazing subjects with 2–3 zoomed images of each and 300 fun facts. Crystal clear high resolution LCD screen. 2 modes—Learning and Quiz. Requires 3 C batteries (not included).