Air Micro wireless iPad iPhone scope
Working seamlessly with Apple devices such as the iPhone, iPad or iPod touch, the AirMicro Model A1 is a portable, wireless microscope that can magnify something to 50 or even 400 times the original image.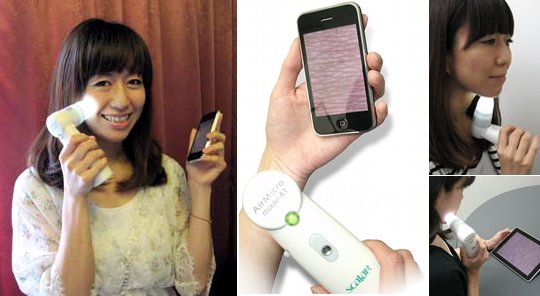 The lens is changeable in a range of magnifications, and the scope uses batteries for ease of handling. It even shoots QVGA video at 15fps and you can view lives images at a range of 10 meters!