Blue Live Wireless Bluetooth Speaker
ig Blue Live Wireless Bluetooth Speaker. Rethink your stereo. Surround yourself with crystal-clear sound wirelessly from any Bluetooth-enabled device from your MP3 player to your smartphone.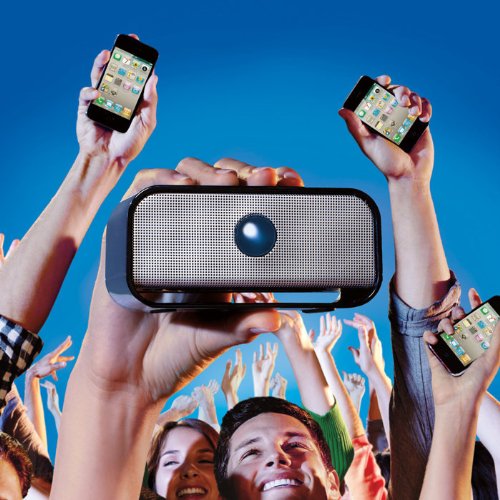 Big Blue Live gives your device a larger voice from music, movies and games to news, sporting events and podcasts. Not to mention anything streaming from the Internet including your favorite Internet radio stations and playlists.
All while you browse the web on your device. Plus, if you get a call you want to share, you can speaker phone it over Big Blue Live for everyone to hear. Let your music live out loud.