Pyle Home Touch Screen Dock
An innovative new docking system for your iPod, iPad, or iPhone. Dock your iPod, iPad, or iPhone and instantly listen to your favorite music over a set of powerful stereo speakers – it even charges your iDevice.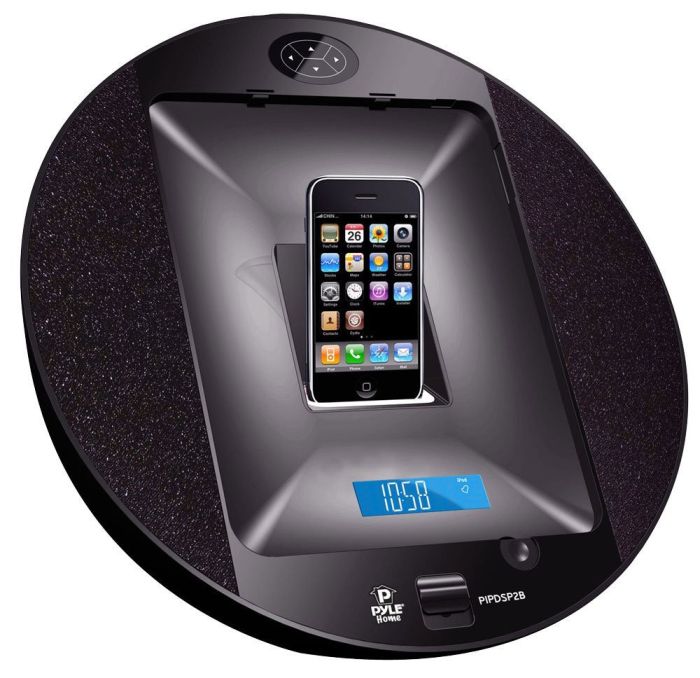 It also functions as a clock radio with alarm – so you can wake up to any of your music or FM radio.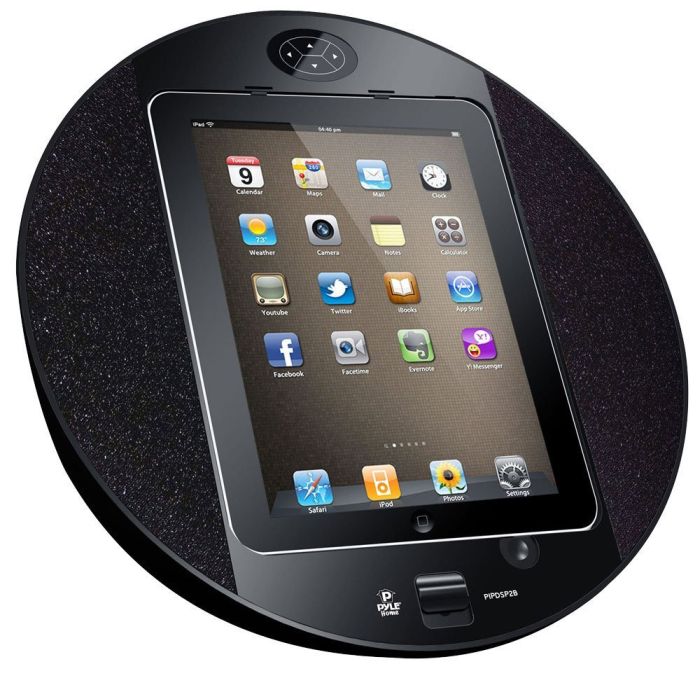 Plus, a dock connector port allows you to connect the PIPDSP2B to your computer, so you can sync your media at the same time. Use your device's touch controls, or use the included wireless remote control to navigate through your music. Component video out allows you to easily stream video from your iDevice to your television set.