The glow book features four clear plastic panels that provide a stable drawing surface. You can freehand draw on the removable panels, or place them on top of a design sheet or other outline guide for simple tracing. Using the six colorful glow markers, create designs on each surface. Then layer the sheets in the glow book base for a colorful image with depth.
When it's time to update your artwork, simply remove the panels for cleaning. Wipe the panels clean using a soft damp cloth or paper towel. Then reuse the clean, dry panels to create entire new works of art.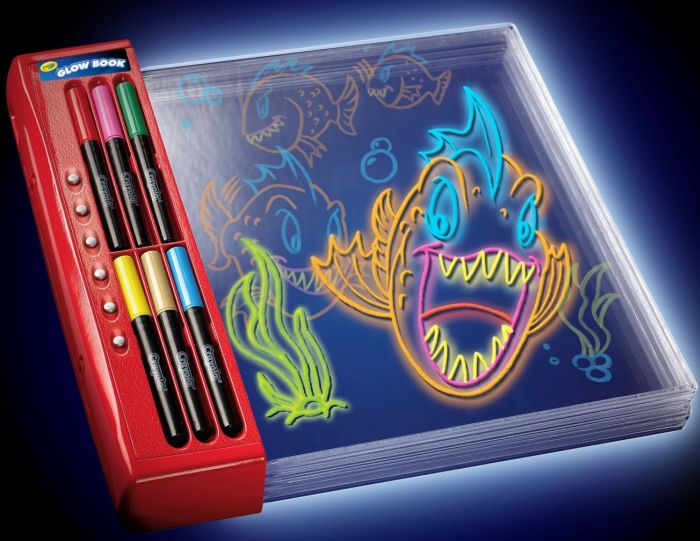 To make your drawings come alive, the glow book has flashing lights inside the battery-powered base that illuminate the drawing surfaces. Press the buttons to light each layer individually, or choose the cycle buttons for sequential lighting effects.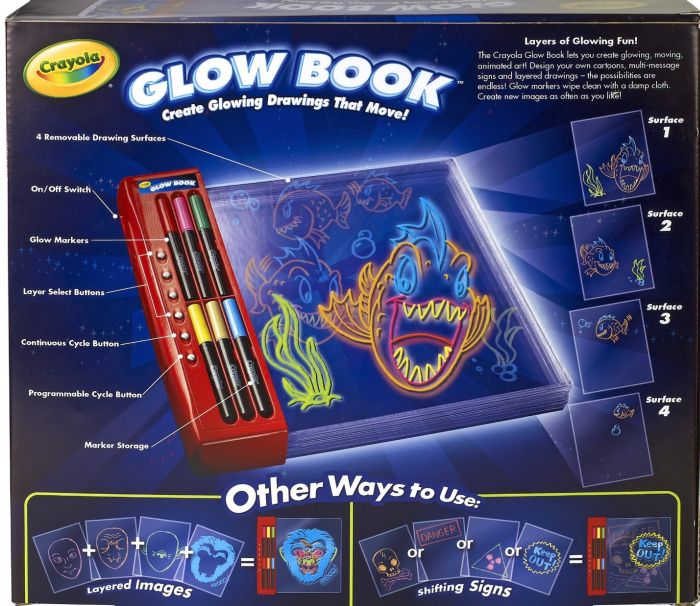 You can light all panels at once, activate a four-way flash, or program your own 20-way flash sequence for layers of glowing fun.