Magic Globe Lucky Elephant Aquarium
Magic Globe Aquarium comes equipped with state of the art patented technology that enables the globe to be top- sealed and completely filled with water.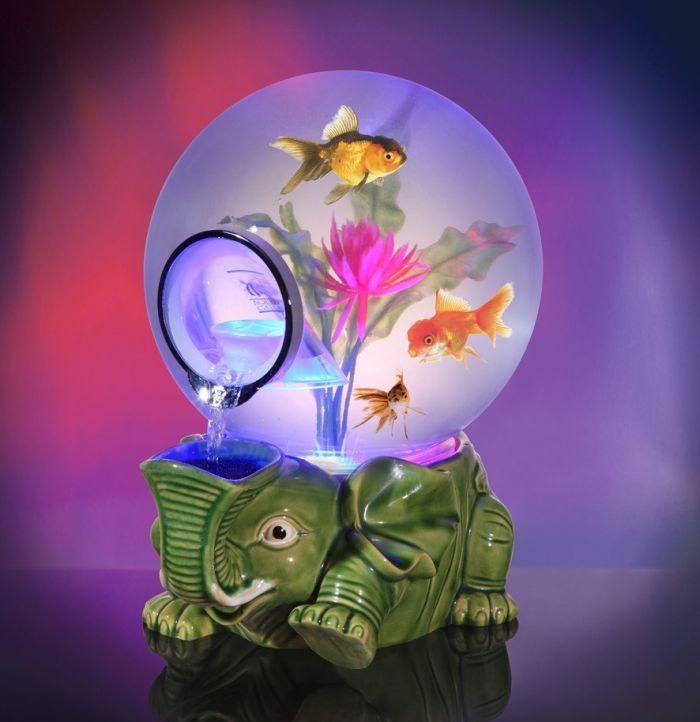 Waterfalls run from side openings and go through a worry-free self-contained filtration system that aerates and cycles clean water back to the globe. Beautiful LED system illuminates the globe with colorful light spectrum and makes Magic Globe Aquarium glow in the dark like a living "Crystal Ball" nightlight.