Wusthof Gourmet 12-Piece Knife Set
A great gift idea for anyone setting up a first-time kitchen, this Gourmet 12-piece knife set by Wusthof provides a comprehensive collection of everyday essentials.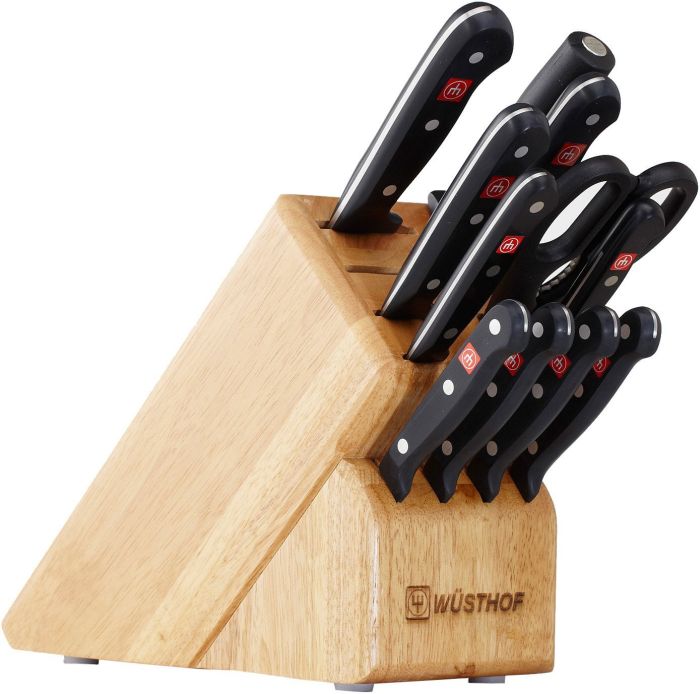 The set includes a 2-1/2-inch parer, a 3-inch parer, a 4-1/2-inch utility, an 8-inch bread knife, an 8-inch cook's knife, four steak knives, a 9-inch honing steel, kitchen shears, and a 13-slot storage block to keep all the pieces neatly organized and within reach. Overall, the knife set measures approximately 10 by 5 by 15 inches.