Lens Camera Telescope For Apple iPad 2
Using the iPad 2 to get long shots? We are! That's because we have TourMate – the 6 fold zoom telescope camera lens plus back case. It zooms to allow clear distant views such as watching a football game, attending a concert, touring in some places, examining some wild animals, etc.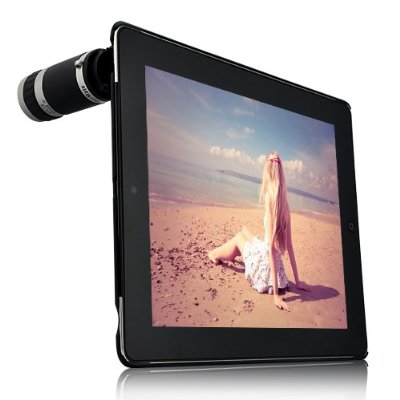 You might be a journalist who needs it for distant shots. You might be an expert in investigator who takes pictures and sends them out through your iPad 2. Or you just always wonder what the mysterious unknown object is far away looking out of your window at home.
Adopting a novel optical design, the telescope avoids contortion of images effectively. It makes the super wide angle, the larger luminous flux, the higher visual acuteness, good for color reduction, which makes the high quality of photography.