Quad Band Touchscreen Cellphone Watch with Bluetooth
The Void is a high quality quad band GSM (850MHz, 900MHz, 1800MHz, 1900MHz) unlocked mobile phone that fits on your wrist. Stick in a SIM card and use it as a highly convenient mobile phone. This phone features a high quality touchscreen LCD display and virtual keypad for quick dialling and texting while on the go. It also comes with a great Bluetooth headset for further versatility.
The Void is not just an incredible phone, it's also a powerful multimedia player. No longer will you have to carry around an mp3/mp4 player or iPod. The Void phone watch plays the most popular audio video files, displays photos and is even an ebook reader.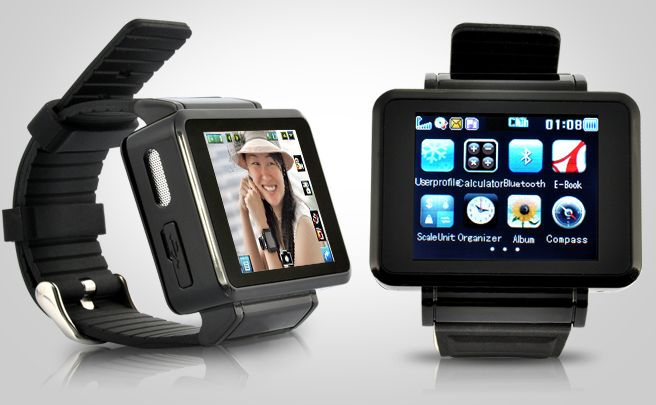 Great for cyclists, commuters, and anyone who wants to stop carrying round bulky phones in their pockets or backpack.