Helicopter for iPhone/iPad/iPod and Android Phone Control
The World Mobile Phone Control Helicopter, you can use the Android Phone/iPhone/iPad/iPod to flight Without Extra Remote Controller.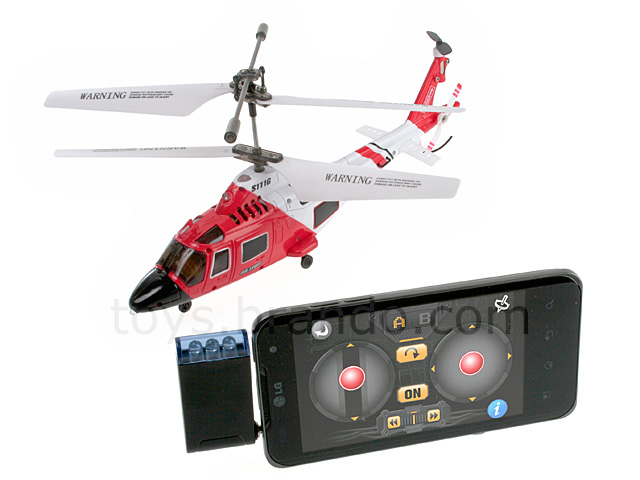 The TRUE GYRO System Helicopter can be also matched up with Android Phone/iPhone Gyroscope to control flying freely, personally and funny! In addition, Front White LED, Top and Tail Color-LED which you can Switch it ON/OFF from the Mobile Controller.