Philips Docking System AJ7040D
I like AJ7040D Docking System because it has some interesting features like clock radio or it can grabs the time from the iPod and auto set the time. Also, it has some not so nice issues. For example you can call it silent alarm clock as the buzzer is  barely audible.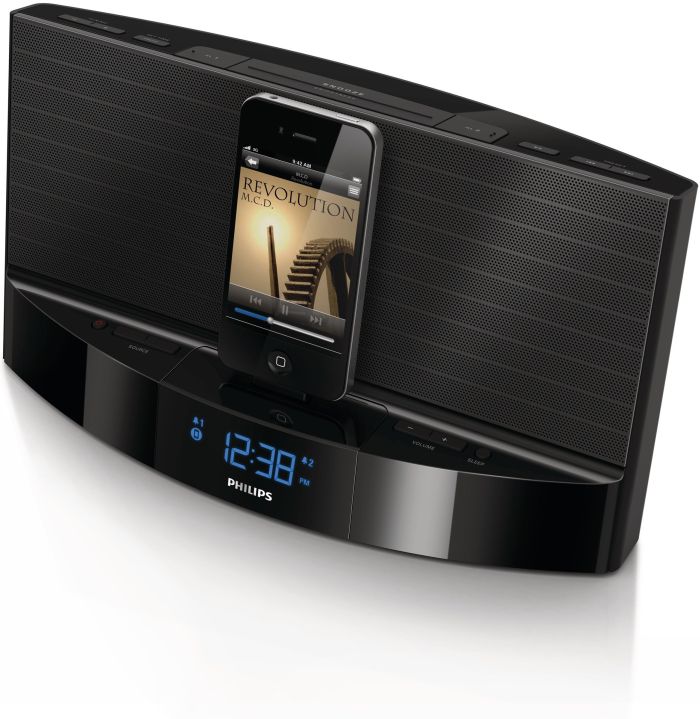 Features:
Auto clock synchronization
Sleep timer
Dual alarm and Gentle wake
iPod and iPhone Compatible
Bass Reflex Speaker System.