Infrared R/C Flying Saucer UFO
Very easy to play, all you need is an open space and 6pcs 1.5V AA alkaline batteries; Attach the catching stick to the UFO by pushing the bottom of the stick into the hole on the top of the UFO.
With it's altitude sensor, it detects the proximity of obstacles and hovers over them.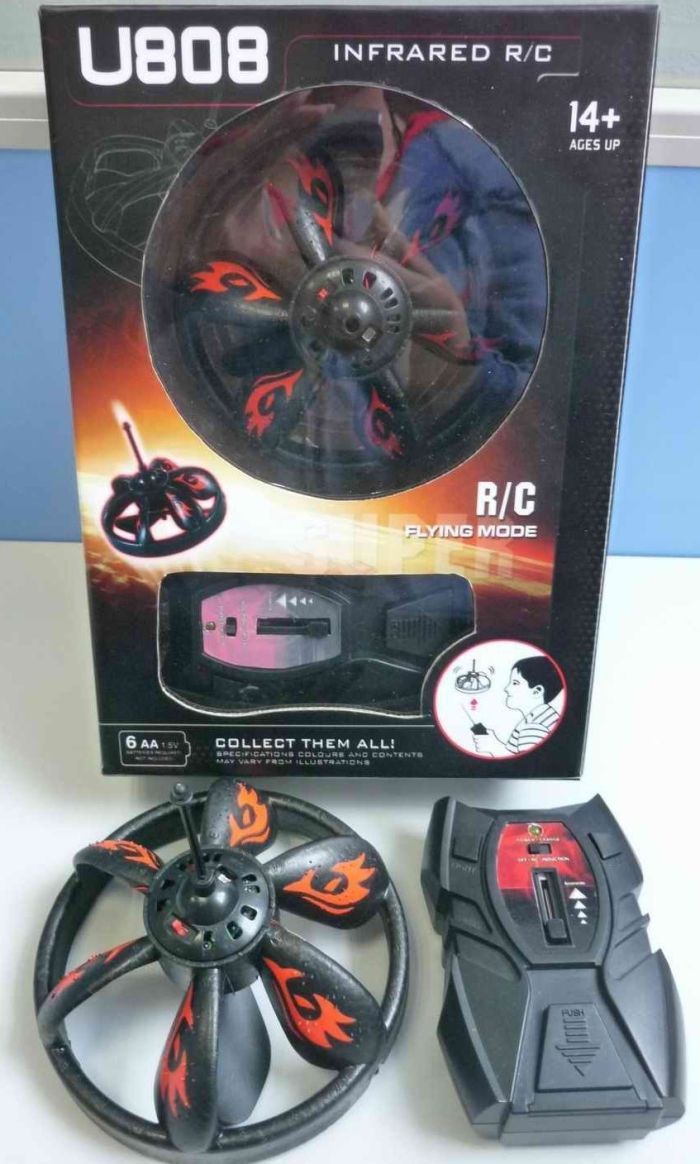 Toss or catch the UFO with catching stick – Remote distance: about 5 meters – Built-in rechargeable 20mAh battery.