Vapur is the foldable, reusable water bottle designed to go anywhere; Unlike rigid bottles, Vapur can be rolled, folded or flattened when empty – easily fitting into pockets, purses, packs or briefcases.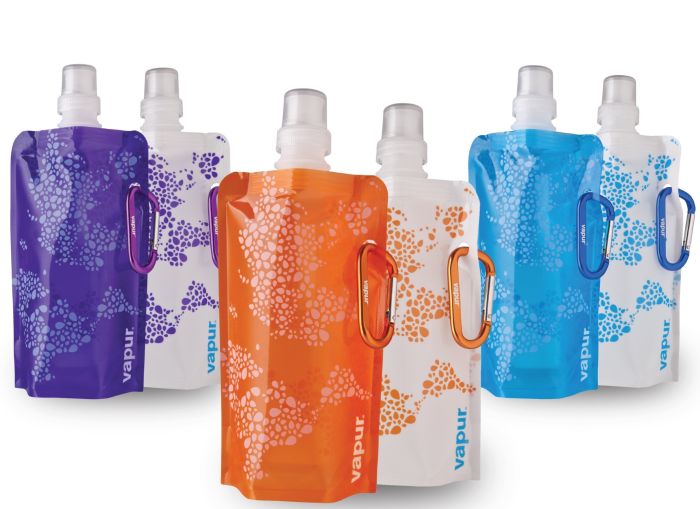 The highly-durable bottle is freezable, dishwasher safe and BPA-free, which means it can be safely reused again and again.
Vapur is quite simply the most portable refillable water bottle on the planet. And by making tap water more portable, we hope to make bottled water obsolete.