Hammerhead Pro XLD Snow Sled
A re-invention of the classic Flexible Flyer sled, the Hammerhead Pro XLD blends the mood and imagination of bygone eras with modern technology, functionality, and styling. The Pro XLD sports an ergonomically designed chassis that feels like an extension of your body, almost as though your torso is gliding directly along the snow (but warmer).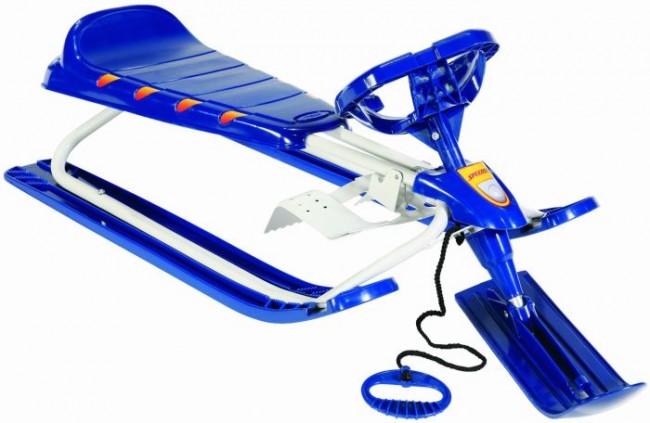 The result is Ferrari-class handling and Cadillac-class comfort, even on the most challenging winter surfaces. The precision-engineered aluminum frame, interchangeable polycarbonate skis, and revolutionary suspension fabric seating, meanwhile, are designed to accommodate everything from rugged terrain to novice pilots. You can even use the Pro XLD at ski areas thanks to the precise G-Steering mechanism and ultra-high performance pro carving skis, which let you make minute adjustments on the fly. As a result, you can rip turns at lightning speed, executive cool freestyle moves, and handle any bumps, jumps, and ruts while maintaining total control.