K'NEX Mario Kart Wii Building Set
There's nothing like sitting on the living room floor with a bunch of parts and building something super cool that will prevent you from vacuuming for the next three weeks. (Of course, when we were younger, it was Tinkertoys. K'NEX hit the scene in 1993.) It was fun to build things when we were geeklings and it's fun now when we're building sets with our own geeklings.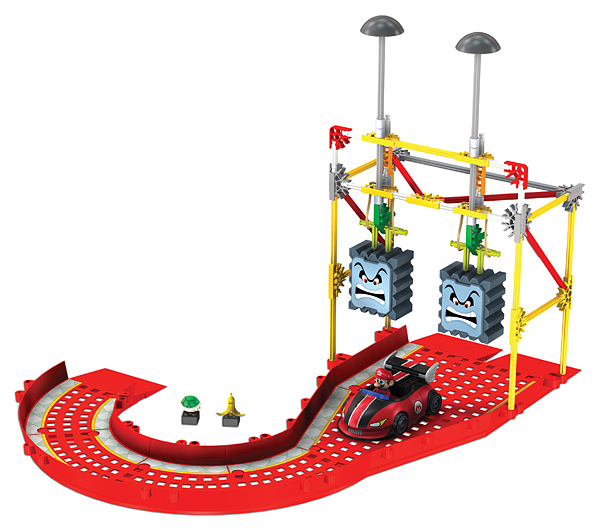 The K'NEX Mario Kart Wii series is an awesome way to unplug from your television and create the magic of Mario Kart in your living room. Every set can connect to every other set, so there's no limit to how long of a racetrack you can create. Check the details below for the list of what comes in each set.
ThinkGeek.com