Harry Potter Lord Voldemort Interactive Room Alarm
Celebrate your Death Eater heritage with this fine room alarm featuring the dark one himself, Lord Voldemort. (Yeah, we said his name. He likes us.) Turn it on before leaving your room and the magic inside will begin to churn.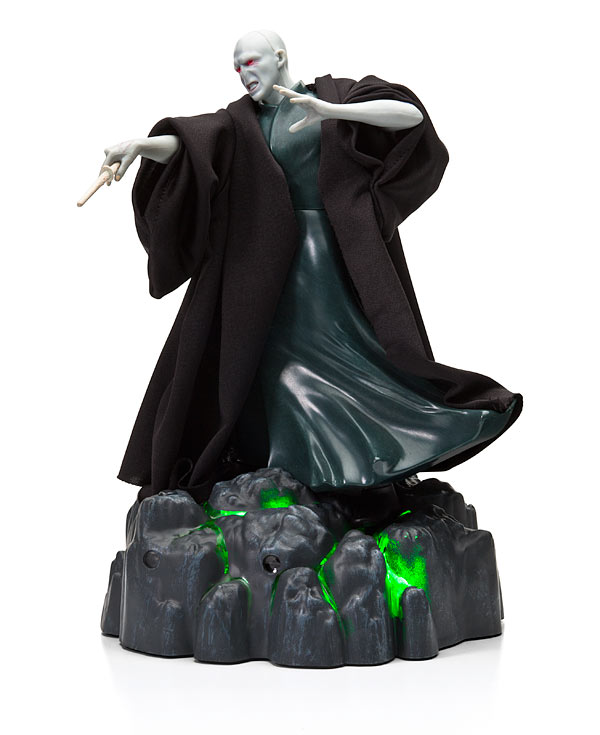 If an intruder enters, the Dark Lord will come to life, casting a spell or reciting one of his most famous lines from the Harry Potter stories. Flashing lights and animation make it all the more terrifying.
ThinkGeek.com