Takuma Sato Licensed Evolution Gaming Seat
Transform your living room into the bucket seat of a race car with the special edition, officially licensed Takuma Sato Evolution Racing Seat from Playseats. This fully upholstered white synthetic leather seat boasts a super stable chassis to handle all the hard braking and hairpin turns you can throw at it.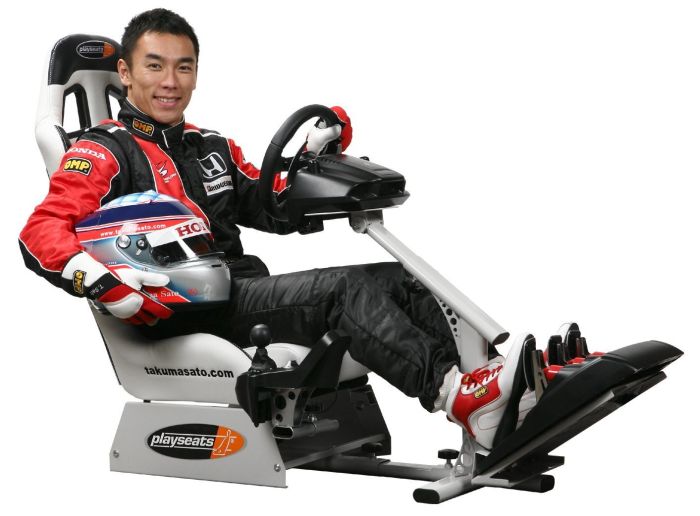 Coming complete with assembly hardware as well as screws compatible with the recommended Logitech G25 drive simulator, the Takuma Sato Evolution Seat is quick and easy to assemble straight out of the box. Recommended for gamers aged 8 years old and up, the Takuma Sato Evolution Seat is equipped with two easy-twist knobs and a telescopic steering column for fast position changes to accommodate users from 47 to 87 inches tall weighing from 46 to 247 pounds–so that dad, mom, and kid(s) can enjoy the game together.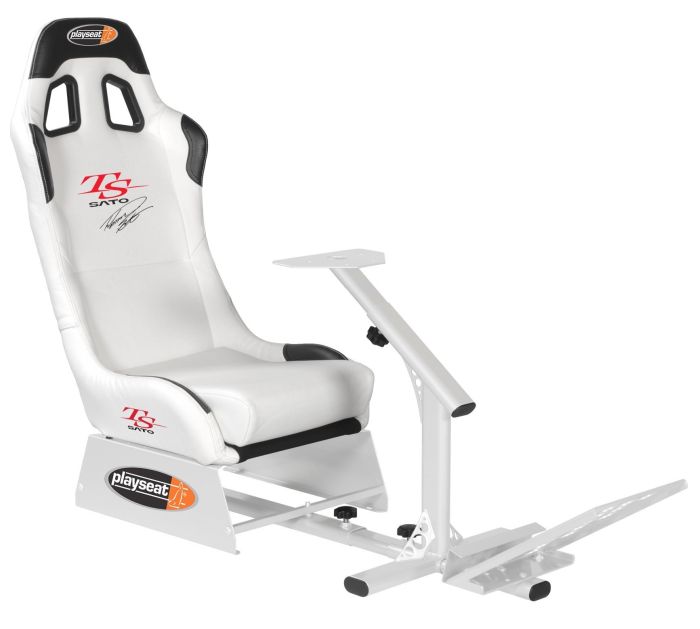 The Takuma Sato Evolution Seat is detailed with Sato's insignias on the front, back, and sides of the seat and boasts a foldable design for easy storage. The chair is compatible with all common electronic steering wheel and pedal sets on the market and can be used with Playstation2, Playstation3, X-box, X-Box360, WII Gaming Consoles, and PCs.