The RageGage adds a little squishy anger management system to your desktop. When you're feeling the burn, just take your anger out on the RageGage and feel the tension just float away.
Here's how it works:
You get angry.
You smash the RageGage.
If you smash it hard enough, it tells you to take it easy.
If you fail to smash it hard enough, it goads you into smashing it again.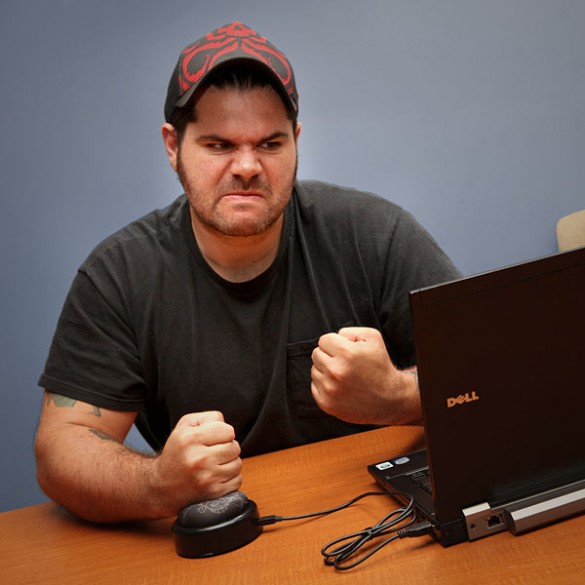 You can customize the sounds too, which is great if you happen to have audio samples of that lovely person who just ruined your project. Of course, if you happen to be friends with that person on Facebook, RageGage also lets you bring up their picture so that you can smash it too. This is one device that provides so many options for channeling all energy into raw, kinetic revenge that you'll probably find new reasons to get angry just to smash it.
ThinkGeek.com