Are you a Twitter addicted? Those fridge magnets are made for you…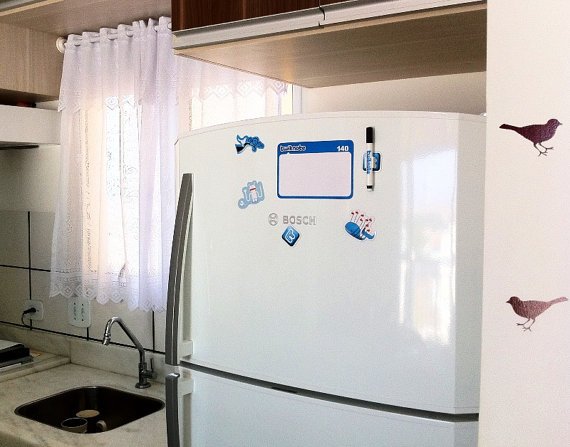 Inspired in the most growing social network of the world, the Twitnote is a magnet that is made for leave messages on the refrigerator for all your family with ease and practicality.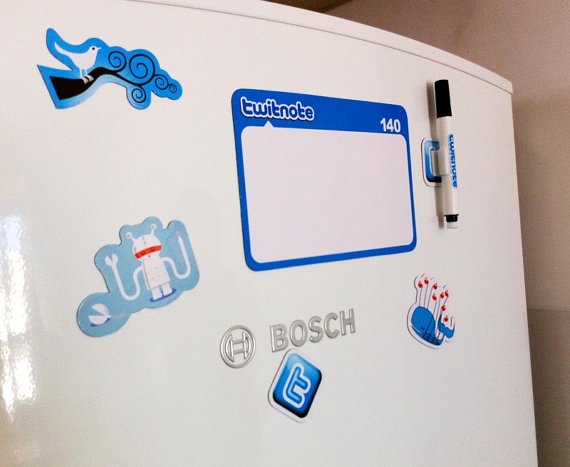 The set contains 6 magnets. The largest one is the Twitnote, that has a clear space made for your messages. There is in the same set a pen with eraser. This pen is specially designed for refrigerator magnets. You can write your messages and erase them, then write again and erase again and again and again…
The other magnets are symbols that represent some of the famous characters from twitter, like fail whale, the classic "t" button (2 pieces), a version of twitter bird and the robot of "something is technically wrong" screen.