N-Control's Avenger PlayStation 3
The N-Control Avenger claims to be "the most sophisticated secret weapon in the gaming industry," and gamers everywhere are looking forward to its official PlayStation Pre Order sale this week.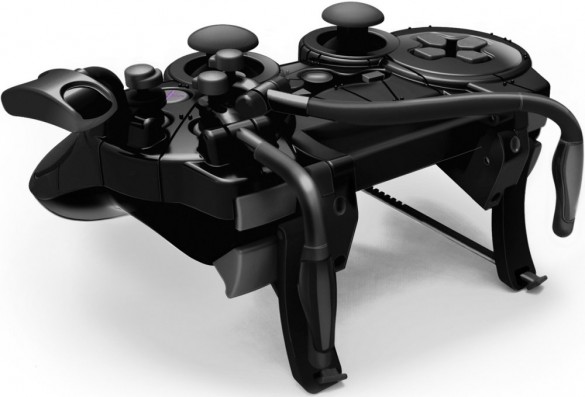 The Avenger is an external adapter that houses the PlayStation 3 controller to enhance game play. This accessory tightly grips the controller's exterior surface, providing an immersive gaming experience through an intuitive user-interface. The PlayStation's release date coincides with the launch of Activision's groundbreaking game, Modern Warfare 3
Publisher Activision has promised Modern Warfare 3 will deliver "the most advanced multiplayer ever." Robert Bowling recently announced that Modern Warfare 3 will have a brand new ranking system included in its new Spec-Ops mode. The mode which was briefly hinted on and explained in the announcement of the game is said to be a game changer for Modern Warfare 3. The Spec-Ops mode is said to be a massive undertaking that contains "some of everything, from missions to survival mode using MP locations, SP locations, and more." Bowling adds, "We can't wait for our community to experience Call of Duty: MW3."
The N-Control Avenger will enhance the game play in Modern Warfare 3 and other popular titles, such as Battlefield 3, Madden NFL 2012, Gear of War 3, Kill zone 2, Resistance 3 and Uncharted 3: Drake's Deception.
The Avenger will only be available in a limited edition of 5000 Units Worldwide for $48.99.