The Breville One-Touch Tea Maker
The Breville One-Touch Tea Maker is a revolutionary tea experience. The fully automated tea basket moves down, then up, gently agitating the leaves to precisely infuse your tea. Push the basket button and watch the basket cycle in and out of immersion.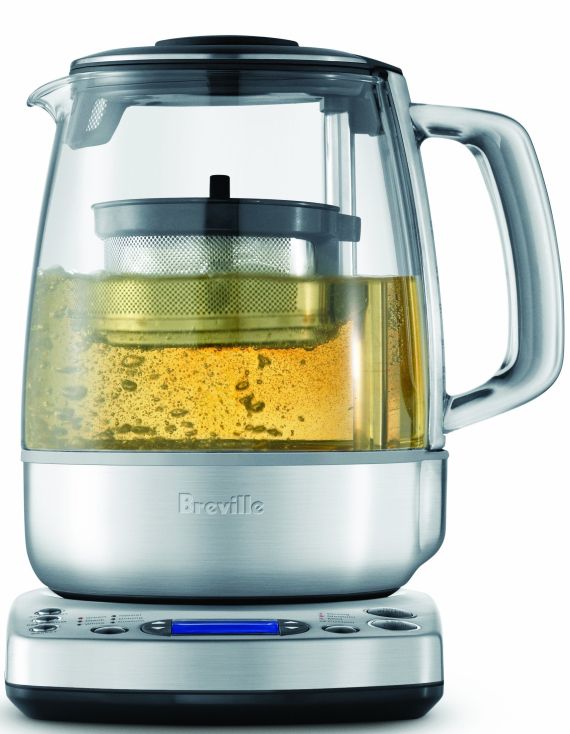 Seeing is believing. Different tea varietals such as Black, Green, White, and Oolong require exact water temperatures and controlled brew times to allow their unique flavors and aromas to develop during brewing. The One-Touch Tea Maker eliminates the guesswork so you can enjoy a perfect cup of tea, every time.
The Breville One-Touch Tea Maker