Sonic Walk Sierra Backpack Attachable Speaker System
The Sonic Walk Neo Strapeaker can be strapped onto double backpack strap backpacks to enjoy music when you ride bicycle, hike mountains, or even go to school.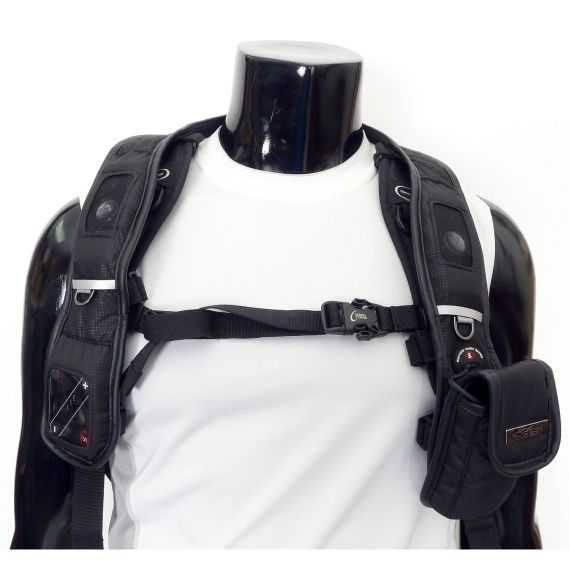 Because the speakers are further from your ears, it lessens the chance of hearing damage compared to earphones or headsets. You are also able to hear ambient sounds making them much safer than earphones.