7″ Pocket eDGe DualBook Entertainment Tablet
The Pocket eDGe Dualbook from enTourage is an eReader and a tablet. And not just on one screen. The eDGe has 2 displays for a truly unique experience. The 7″ tablet on one side let's you browse the web, and use Google Android apps to do things like record audio and video, create Word, Excel, and PowerPoint docs, and email. The 6″ reader on the other side provides you with an E Ink display for reading your favorite books, all without clutter or paper waste.
In addition, you can make notes and sketches in your e-books using the included stylus. The Pocket eDGe is a compact way to carry all your books, and the entire Internet, with you! The eDGe features a flexible hinge and rotating screens to use at multiple angles. Additionally, the sturdy outer shell protects both screens from the wear and tear of daily life. Other considerations include a virtual keyboard, built-in microphone and speakers, plus headphone and microphone jacks for attaching external devices.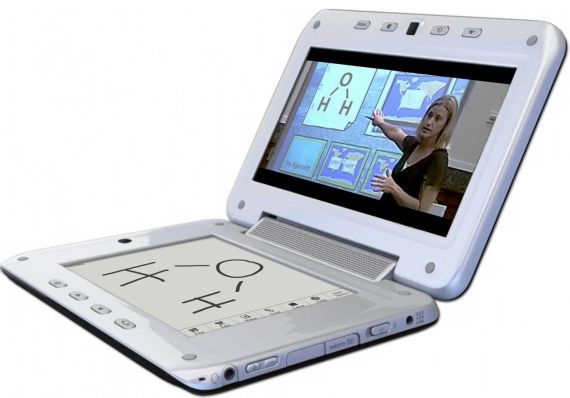 7″ Pocket eDGe DualBook Entertainment Tablet (Black)