Writer 2 for iPad 2 keyboard + Case
You have things to say, & 140 characters won't always cut it. Writer 2 is a Bluetooth keyboard & folio for your 2nd generation iPad.
The keyboard glides along a magnetic strip, allowing for unlimited screen angles while maintaining stability.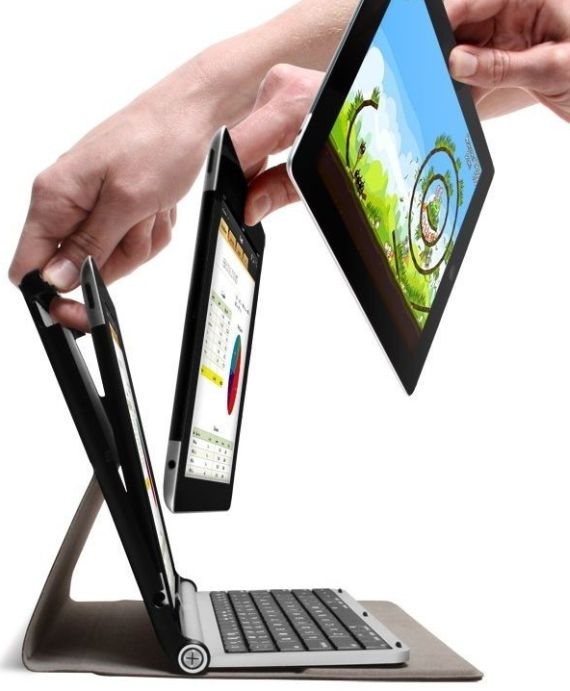 Quick eject releases your iPad instantly and effortlessly.
MAGNETIC SEAL: When closed, Writer's folio magnet latches on to your iPad, putting it to sleep and securing it for transportation.
SHIELD OF PROTECTION: Your devices should last. Writer comes equipped with scratch resistant, ultra soft rubber pads for protective cushioning.
The sleek aluminum body with scissor action keys give your fingers the perfect touch for typing.
link