Pyle Home In-Wall Mounted Audio Docking Center
Check out this cool wall-mounted dock for your iPod and iPhone. It's a great way to pipe digital music from your iDevice into your home theater system.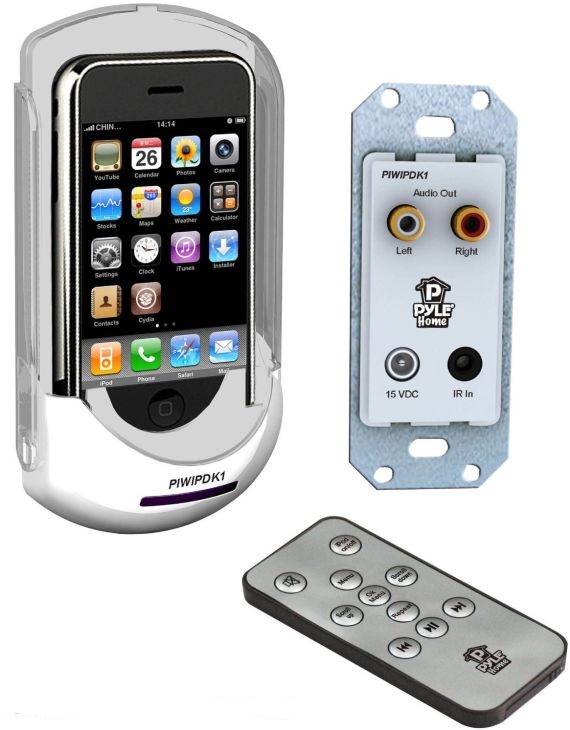 There's two pieces – a wall dock with an iPod/iPhone cradle, and a separate receiver piece with a junction box mount with power input, stereo RCA output, and a plug for a separate IR receiver. It looks great, so it's perfect for a custom professional install. A cable connects the dock to the receiver, so you can have your iPod in one room and music in another – or throughout your business, home, or any other building.
link