Aquavista Panoramic Wall Aquariums are large widescreen wall aquariums that hang like plasma televisions. Ideal for fresh water tropical fish, the self-contained AquaVista Panoramic Wall Aquarium is so low maintenance that you no longer have to feed your fish daily.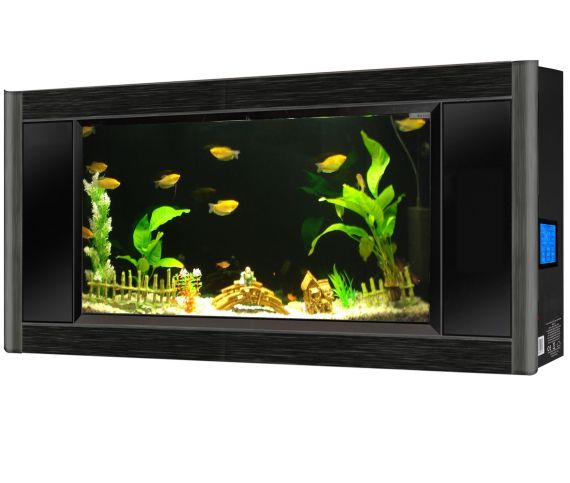 The Aquavista Panoramic is pre-assembled with an automatic feeder, dual filtration, heater, air pump, lighting, and a carbon dioxide generator that allows the most exotic live plants to thrive in this underwater mecca.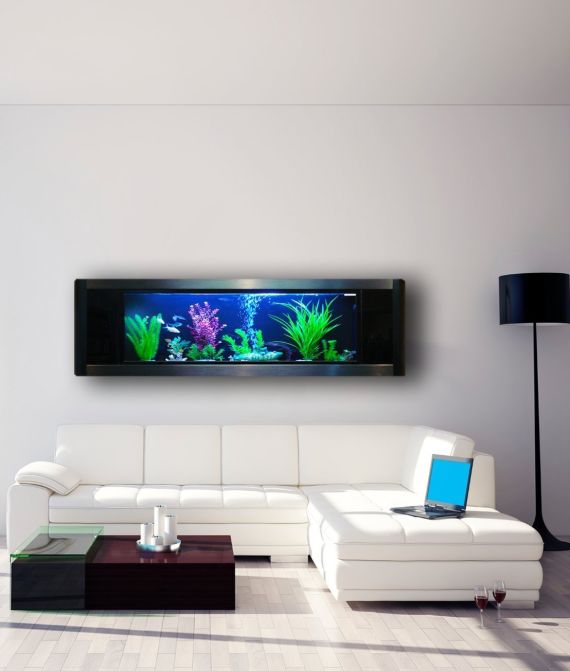 Like all Aquavista Wall Aquariums, each unit has an embedded touchscreen control panel that allows you to program the aquarium for easy care and control. The Aquavista Panoramic is the ideal aquarium and design solution for any home or office that wants a large aquarium on their wall without the hassles of caring for an aquarium.
Aquavista Panoramic Wall Aquarium